Music in the Park
Music in the park is brought to you by our generous sponsors and BFAM committee fundraising.  We are so lucky to have the generosity of local businesses to help support our ever growing and evolving market.
If you would like to donate to the S.O.S. (Save Our Sounds) fund to help keep the music going,
​please Contact Us!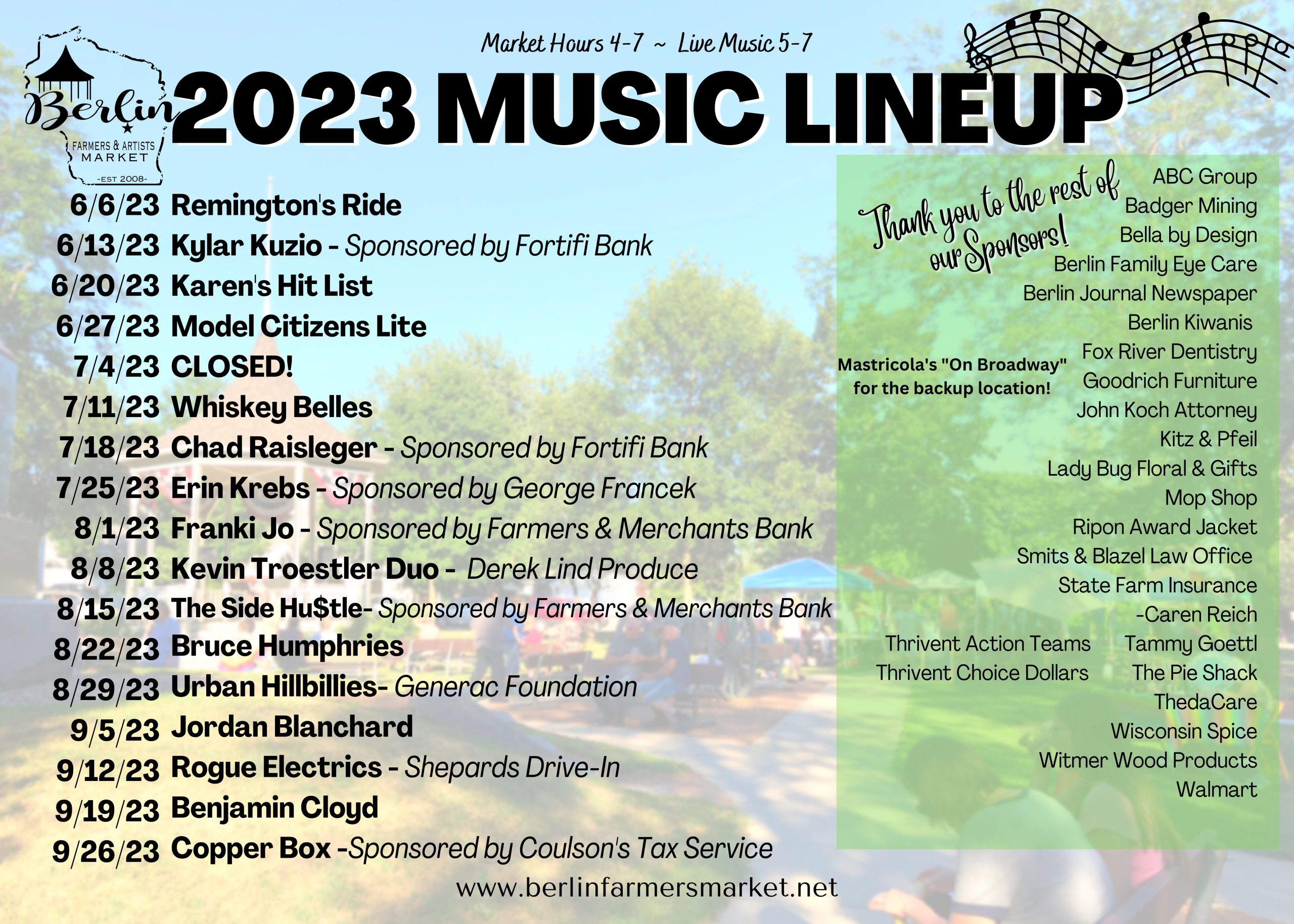 If you or someone you know are interested in performing, please Contact Us!